Bishop Darrell Hines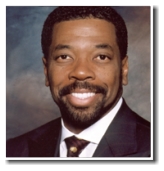 Friday, November 9, 2012 | 9:00am (CST)
Edwards Jones Dome
In 1981 Darrell L. Hines was struck by lightning while working for Republic Airlines his heart stopped beating for 45 minutes and doctors concluded that he would be a "living vegetable" or that he would not survive, but God had another plan. Although raised in the church it was this single event that propelled him into totally committing his life to Jesus Christ.  Being completely healed Darrell L. Hines began to aggressively pursue the plan of God for His life. As an evangelist he traveled from coast to coast for 13 years sharing the gospel of Jesus Christ and his personal testimony of God's Grace upon his life.
He was and continues to be a featured guest on television shows such as "The 700 Club" with Pat Robertson, "Trinity Broadcasting Network" (TBN) and "This is Your Day" with Pastor Benny Hinn. In 1989 God moved upon the hearts of both Darrell and his wife Pamela to begin pastoring within the city of Milwaukee, Wisconsin, thus the formation of Christian Faith Fellowship Church. Beginning with four members, it is now one of the largest churches within the city in which it resides and additional Christian Faith Fellowship Churches under the leadership of Pastors' Hines are being established within the state of Wisconsin and Illinois with a total number of 7 to date (September 2002).
Pastor Hines can be heard and seen on radio and television nationwide. He is a noted author and lyricist and has written numerous books as well as songs which have been recorded by some of gospel music greatest. Although multitalented preaching the Word of God is what he has been called to do and after his commitment to his family is given the utmost dedication. In 1997 Pastors Darrell & Pamela Hines began Dominion Fellowship Ministries (DFM) an outreach ministry that caters to the special and specific needs of husband and wife ministry teams and is currently in membership with more than 50 Pastors and/or Ministers around the United States and several in East Africa.
In 1998 Pastors Darrell & Pamela Hines began and completed the construction of the new 55 thousand square feet Darrell L. Hines Academy of Excellence, an elementary school designed to train, and educate children in a Christian environment. Pastor Darrell Hines has been highly favored by God and he is anointed to minister the Word of God and has done so to multitudes, the gifts of the spirit accompany his ministry and God doe
Our prayer is that your heart be opened as you receive the Word of God through the ministry of Darrell L. Hines.
____________________________________________________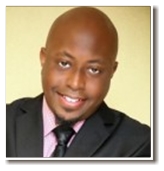 Radical, Revolutionary, Innovative, Anointed, and Cutting Edge are some of the words often used to describe Chad Brown.  He calls himself a "New School preacher with Old School twist".  This ministry driven vanguard has inspired tens of thousands of believers around the nation.  He has an unprecedented prophetic mantle that distinguishes him as a remarkable transcendentalist who has made a powerful impact in the Christian arena.
Chad is a young prodigy who learned how to utilize his God given gifts and talents at an early age.  He began singing and playing the drums at the age of three and he preached his very first message at age eight.  He has always known that he had a greater calling on his life.  But it was not until the age of twenty-five, after going through and losing everything in Hurricane Katrina, that he discovered what that calling was.  Five days after Katrina he stepped out on faith to begin his full-time ministry as an evangelist and has not looked back since.  Through his ministry, God has saved, healed, delivered, and baptized in the Holy Ghost thousands of individuals.  He prophesies with incisiveness and accuracy and delivers the work with boldness.
In 2010, Chad formed Chad Brown Ministries (CBM).  Through this multi-media empire he has established his world-wide crusade, publishing company, record label, Epic Sunday Night Live and S.H.I.F.T Enterprise, a life coaching company whose mission is to motivate teens and adults to follow their dreams, overcome challenges, improve their life and achieve their goals.
God has given Chad a multiplicity of gifts.  He is a noted singer, songwriter, producer, musician and composer.  His smooth tone, high range, and vocal acrobats coupled with the anointing and power of God causes yokes to be destroyed when he sings.  He has shared the stage with many celebrated and famed gospel and secular artists.  His music ministry transcends generations allowing him to effectively minister and reach the young and old alike.