Pastor Talbert Swan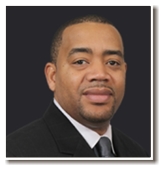 Wednesday, November 7, 2012 | 12:00 noon (CST)
Halls 4 & 5
Reverend Talbert W. Swan, II is a fourth generation member of the Church Of God In Christ and follows in the steps of several generations of men and women in the Swan family serving in the ministry. A native of Springfield, MA, Pastor Swan is the son of the Fred Allen Swan, Sr. and Delois Fason Swan. Rev. Swan first acknowledged and accepted his calling into the Gospel ministry at the age of fifteen and was subsequently ordained in 1991 by Bishop L.C. Young, prelate of the Massachusetts First Ecclesiastical Jurisdiction.
Pastor Swan attended the University of Massachusetts and subsequently graduated from Western New England College where he majored in computer science. He later attended Charter Oak State College where he received an Associate of Science and a Bachelor of Science in Religious Studies. His dedication to the art of preaching and his desire to prepare for pastoral ministry led him to Hartford Seminary where he graduated Magna Cum Laude with a Master of Arts in Theology and to Gordon Conwell Theological Seminary where he graduated Magna Cum Laude with a Master of Divinity in Urban Ministry. He also holds graduate certificates from Hartford Seminary in Black Ministries and Harvard Divinity School in Faith Based Economic and Community Development.  Pastor Swan served as youth minister at the Spring of Hope Church Of God In Christ before founding the Solid Rock Church Of God In Christ in 1994. With God's divine guidance and Pastor Swan's committed leadership Solid Rock flourished, serving the community through several ministries, including a food pantry, youth ministries and television and radio broadcasts. In January 2009, the Solid Rock and Spring of Hope Churches merged and Rev. Swan was installed as pastor on May 31, 2009. Under his current leadership, Spring of Hope is experiencing a period of numeric and spiritual growth. The church serves the community through vibrant worship services, prayer hours, youth, adult and senior services along with several other active ministries.  Pastor Swan has a shepherd's heart and is committed to serving God's people. He is passionate about preaching the Gospel and proclaims God's word with power and conviction during worship services, teaching sessions and through the television, radio and internet. His relevant message is in high demand and he is sought after to preach across the nation.  Pastor Swan is a consummate community activist and is respected for his work in the area of human rights across the region. He has served on many community boards and has received numerous awards for his work. His work has been highlighted in publications such as; the New York Times, Boston Globe, Washington Post, Emerge Magazine, Gospel Today and Sojourner's Magazine to name a few. He has also been featured on Fox News, Black Entertainment Television and New England Cable News along with local and regional news outlets.  Pastor Swan is a two-term member of the Alumni Council at Hartford Seminary, a member of the Black Alumni Council of the Harvard Divinity School and the current National Chaplain of Iota Phi Theta Fraternity, Inc., the fifth largest African American fraternity in the country. He currently serves the Massachusetts Ecclesiastical Jurisdiction, Church Of God In Christ as Executive Secretary and the National Church Of God In Christ, the largest Pentecostal denomination in the country, as Assistant General Secretary.
He is a gifted writer and the author of several books and enjoys basketball, golf, music and reading. He is a proud father and grandfather.
____________________________________________________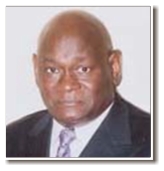 One of the legends of Gospel Music Bishop Richard "Mr. Clean" White is back with a new single, and an upcoming CD on Flow Records. "I'm Glad I Don't Look Like What I Been Through," is currently impacting radio, and will have people shouting and praising God all over the nation; proclaiming victory in all things.
After a near death experience Bishop White has overcome a hail storm of obstacles, and battles, but in the midst of it all he continued to praise God for his healing, and remained the pillar of strength and God called him to be. "I'm Glad I Don't Look Like What I Been Through," is the result of his prayer and faithfulness; a written testimony of his victory.
"The song speaks to the hearts of people that have been through things in life, yet endured. I wanted to let people know we are imperfect, and in our journey we might have to suffer, but you have to stay faithful to the word of God and he will see you through. I wanted to inspire others to stand when trusted friends forsake them, financial burdens overwhelm them, health fails, and their spiritual faith gets tested," said Bishop White.
The new project was produced by platinum producer Myron Williams. The president of Flow Records has a long track record of successful projects having worked with people such as Marvin Sapp, T.D. Jakes, Juanita Bynum, Kim Burrell, Micah Stampley, and many others he has the ability to pull the best from those he works with, and ultimately does this with Bishop White.
Program Directors and radio host will have the pleasure of experiencing the humor and personality of Bishop Richard "Mr. Clean" White as he hits the road to promote his new project. His charisma and big heart is apparent whenever he enters a room and will definitely capture the hearts of Gospel Music lovers across the nation.