Bishop Rance Allen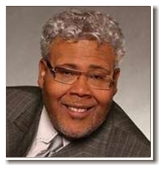 Thursday, November 8, 2012 | 8:00pm (CST)
Halls 4 & 5
Dr. Rance Allen was born in Monroe, Michigan in 1948 to his parents, Thomas and Emma Pearl Allen. He has eleven siblings: six sisters and five brothers.  With love, guidance and inspiration from his mother and grandmother, Dr. Allen preached his first sermon and started singing the gospel for the public at age five. At age seven he was playing the piano and by the tender age of nine he was preaching and singing the gospel throughout Michigan, Ohio and Pennsylvania.
Dr. Allen was ordained an Elder in the Church of God In Christ (COGIC) by the late Bishop John Seth Bailey in 1978. He served as Assistant Pastor of Holiness Temple COGIC in Monroe, Michigan for 6-1/2 years. He was installed as Pastor of New Bethel Church Of God In Christ in Toledo, Ohio, where he has been since its July, 1985 beginning, by Founder, Bishop Gilbert E. Patterson, Presiding Prelate of the International COGIC. He serves as Chairman of the Toledo District, Ohio North #1 under Jurisdictional Prelate Walter E. Jordan. As an international evangelist, Pastor Allen travels throughout the world conducting revivals and spreading the joy of the Lord's word. In recognition of his lifetime commitment to glorifying the name of the Lord thru his preaching and singing ministries, the Urban Bible Institute of Detroit, Michigan bestowed upon him an honorary Doctorate of Divinity in October, 1995. Now residing in Toledo, he also serves as a member of the Board of Trustees of the Neighborhood Improvement Foundation of Toledo, Inc., (NIFTI), a community organization dedicated to improving inner-city environments.
Also a gifted musician, Dr. Allen, joined by his brothers Thomas and Steve, formed The Rance Allen Group in 1969, singing contemporary gospel music. The Rance Allen Group has performed in almost every major city in the United States and presently has thirteen albums to their credit, three Grammy nominations, four Stellar Award nominations and a Soul Train Music Award nomination. The Group has been honored with many other awards including being recipients of The McDonald's Restaurant Corporation Golden Circle Lifetime Achievement Award for their outstanding contributions to gospel music and the Trailblazers of Gospel Music presented by publishing giant BMI in 2005. In November, 1998 The Rance Allen Group was inducted into the International Gospel Music Hall of Fame and Museum.  In other interests Dr. Allen has made a name for himself as an actor while traveling in several gospel music stage productions from 1989-1992. His voice was also heard singing the opening theme song to the pilot weekly television program, "Small Talk" which aired in the Fall of 1990.  In December, 1970 Dr. Allen married Ellen Marie Groves and has a daughter, Robin Hayes and three grandchildren.
Dr. Allen expresses himself in the words of his favorite scripture, ROMANS 8:28: "And we know that all things work together for good to them that love God, to them who are the called according to his purpose." He continues to move forward and higher in the Lord in an effort to be all that he can possibly be, HIS humble servant.
____________________________________________________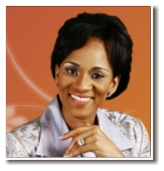 Explosive, energizing, empowering, equipping and educating are a few words that define Prophetess Sharon Seay Whitelaw. She has a ministry that impacts and empowers in both in-reach and outreach ministry for all mankind.  Prophetess answered and accepted the call to minister the Word in 1987.  She is licensed as an International Evangelist of the Church of God in Christ. She is a native of Chattanooga, Tennessee.
Prophetess Whitelaw has been commissioned, challenged and charged by God to extend Christ to everyone.  Her message is one of encouragement, inspiration and power.  She ministers to those in pain, brokenhearted, depressed and discouraged with much compassion.  She proclaims "God still has need of you," regardless of her overcoming personal obstacles while in ministry.  God has ushered her into a spiritual realm in which this anointed ministry commands life into dry bones, healing to the downtrodden and deliverance to the captives. Souls are her passion as she ministers to God's people on the altar.
She ministered for the 56th Women's International Convention 2006 for the Church of God in Christ. She has ministered internationally in Nassau, Abaco, and Freeport Bahamas and Saint Kitts, West Indies. She has ministered for many organizations and denominations across the Nation. She appeared on DayStar with Marcus and Joni Lamb, and the Word Network, Rejoice in the Word.
She serves faithfully at Unity Temple Church of God in Christ in Jackson, Tennessee.  She serves as the First Lady under the leadership of her pastor and wonderful husband, Superintendent Eddie Whitelaw.
She obtained an Associate of Science degree and a Bachelor of Arts Degree in Management and Human Relations. She is currently pursuing her Master's degree in Organizational Leadership.
____________________________________________________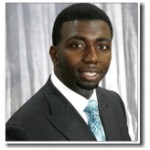 Elder Linwood Dillard, Jr. is the proud Founding Pastor of the Citadel of Deliverance Church of God in Christ, one of the most thriving and fast growing ministries in the Memphis area. He is happily married to the lovely and most gracious Mrs. Stephanie Marie Dillard. They are the proud parents of two beautiful daughters-Faiths Marie and Joy Marie; and one handsome son-Linwood, III.
Since the age of 15, the anointing on Pastor Dillard's life has affected many lives through his evangelistic, deliverance, and pastoral ministries. Countless souls have been saved, sick bodies have been healed, and lives have been changed. That ministry has transcended social, racial, economical, and denominational barriers. The relevant and timely message God has given him has been embraced by both the older and younger generations and he has been given the opportunity to be the guest speaker and lecturer at various colleges and social organizations. Pastor Dillard is also an anointed musician, author, administrator, businessman, director, and has been recognized for his leadership skills and organizational abilities in the religious and social communities. Since his teen years, Pastor Dillard has worked in almost every conceivable capacity in the church.
Pastor Dillard successfully served as Youth Department President and Chairman of the Jurisdictional AIM Convention for the Tennessee Central Jurisdiction COGIC. Bishop W.L. Porter. Currently, he serves the jurisdiction as Executive Assistant to the Bishop. Also, he faithfully served as a Regional Director and Executive Secretary of the Church of God in Christ International Youth Department (IYD) under two administrations. In 2006, the former Presiding Bishop of the Church of God in Christ, the late Bishop G.E. Patterson, appointed Pastor Dillard as the Assistant Secretary of the COGIC National Tithing Fund Commission. In 2009, Presiding Bishop Charles E. Blake appointed Pastor Linwood Dillard as the President of the International Youth Department of COGIC. Under the innovative leadership and extensive plan of Pastor Dillard, the department has taken a quantum leap into the 21st Century utilized technology, a contemporary organizational structure and a "team" strategy to meet the challenges of today's youth. Pastor Dillard has proposed and implemented the development of a strategic plan for the department as well as developed commissions to meet the ever changing environment that our youth deal with daily. Those commissions and ministries include Young Adult Ministries, Education, Juvenile Crime Prevention and Reduction, Recreation and Organized Sports, Information Technology, Spiritual Empowerment, College and Career Preparatory, College Campus Ministries, Youth Pastors Network, Young Preachers Network, and many others.
Pastor Dillard holds a Bachelor of Science Degree in Engineering with Chemical and Environmental Concentrations from the University of Tennessee at Chattanooga. He has an extensive background in engineering, administration, and management. Pastor Dillard has served in local and regional chapter leadership elected roles in various social and community organizations such as the National Association for the Advancement of Colored People, National Society of Black Engineers, American Institute of Chemical Engineers and many more. Elder Dillard has received numerous awards, recognitions, and commendations for his academic, ministerial, and social involvement and accomplishments. In February 2006, he was selected by EBONY Magazine as one of 30 young leaders under the age of 30 who are soaring to tremendous heights, giving back to the community, and making accomplishments in the areas of law, politics, religion, communications, academia, music, arts and entertainment.