Bishop Joe L. Ealy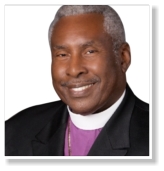 Tuesday, November 6, 2012 | 7:00pm (CST)
Halls 4 & 5
Bishop Joe L. Ealy is known as a man of humility, character, and integrity. Early in life, he began his journey for Christ and responded to the call to preach the gospel at the age of nine. At the age of sixteen, he received his ministerial license and was ordained an Elder by Jurisdictional Bishop Samuel M. Crouch at the age of twenty-one.
In 1965, Bishop Ealy began his pastorate at the Gospel Memorial Church of God in Christ in Long Beach, California, where he is known as a leader "with a heart for people." Under his visionary leadership, an ultra-modern sanctuary was built in 1989. Today, this church has a positive impact on the community and is recognized as a beacon light and hope in the city of Long Beach. Bishop Ealy continues to be a strong spiritual leader to his congregation and a very active member in the Long Beach/Los Angeles communities.
Bishop Ealy has served the First Ecclesiastical Jurisdiction of Southern California Church of God in Christ in numerous leadership capacities, including District Superintendent, Regional Superintendent, and an Administrative Assistant to Presiding Bishop Charles E. Blake, Sr.
On September 12, 2009, he was selected as the Jurisdictional Prelate of the First Jurisdiction. On November 10, 2009, Bishop Ealy was consecrated to the bishopric during the    102nd Annual Holy Convocation in Memphis Tennessee. The First Jurisdiction consists of more than 200 churches; and owns and maintains Bonnie Brae House where the Azusa Revival began.
He has received numerous awards and commendations from city, county, and other entities for his commitment to serving the community through ministry in the Long Beach/Los Angeles areas. The National Congress of Racial Equality recognized Bishop Ealy as one of "The Top Ten Greatest Pastors" in the Los Angeles area.
He matriculated at Long Beach City College, Reid Bible College, Grace Bible College, and Fullerton Pacific Christian University. In 2010, an Honorary Doctorate of Theology degree was conferred upon Bishop Ealy by the Long Beach Bible College.
Bishop Ealy is a committed and motivated man of God with a deep hunger for winning souls for Christ. His inspiring messages meet the emotional and spiritual needs of the believers. Compassion is evidenced as he effectively ministers to the lost, lonely, broken-hearted and discouraged to show them that Jesus cares.  He is a man of love and kindness and makes an indelible impression upon all those who meet him.  It is impossible to know him and not be touched by his humility, warmth, faith, and dedication to the work of the Lord.  He truly demonstrates a genuine love for God, his family, the Church and the Master's people.
Bishop Ealy was happily married to the beautiful Mrs. Betty Louise Ealy for forty-four years.  She was a vital part of his life and ministry until she transitioned to be with the Lord in 2005. They were blessed with three children: Cynthia Lorraine, Kesha Lynette and Errick Lamont (deceased).
____________________________________________________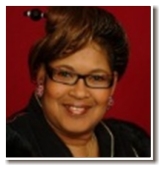 Psalmist, musician, teacher, counselor, worshipper, and humanitarian are but a few words that best describe this dynamic woman of God who sings and ministers under the anointing and authority of the Holy Ghost. A native of Houston, TX.  born one of six children. Staying true to Proverbs 22:6 "Train up a child in the way he should go: and when he is old, he will not depart from it". Dr. Nelson began receiving her musical training at the tender age of 5 yrs. Her hands were blessed as well as her voice. Starting out at the Bethlehem Missionary Baptist Church and then on to the Pleasant Grove Baptist Church under the pastorate of Rev. A. McCardell. By the age of 12 yrs., little Miss Bettye Ransom carried out responsibilities as the church musician and choir director of the "The Little Folks Choir" and then the main sanctuary Mass Choir.
Dr. Nelson received a distinguished education with extensive training in music. By the age of 13yrs, she studied music with Ms. Ruth Stewart at the Texas Southern University Music Dept. and before graduating from High School, Bettye starred in the musical production 'Madame Butterfly'. Around this time, she was afforded the opportunity to sing with the late dynamic Rev. C.L. Franklin and his now famous legendary daughter, 'Queen of Soul' Aretha Franklin. As favor continued, Bettye was then able to travel and serve in the ministry for 2 years with gospel greats, Dorothy Norwood and the Rev. James Cleveland. This all served to enhance and strengthen her dedication of service to the Kingdom of God. Due to her commitment to please God and holy Christian character, she was entreated and trained by the legendary Dr. Mattie Moss Clark and subsequently became an ongoing celebrated soloist, recording artist, musician and assistant director for Dr. Clark. During this era, her husband BishopA.C. Nelson, Dr. Clark and the 'Wings Over Texas Choir' produced her very first recording project.
Dr. Bettye Ransom Nelson, is a devoted mother of six children, a doting grandmother and for 40 years, the wife of Bishop A.C. Nelson, Founder of Nelson Memorial Pentecostal Church of God In Christ (currently Jericho City COGIC pastored by son Supt. Brian R. Nelson). Dr. Bettye Ransom Nelson has literally lived the songs that she sings about. Her anointing has come through much pain and suffering, but most of all VICTORY!! In the 80's Dr. Nelson recorded a production entitled "My Heart Belongs To You". In 2000 Dr. Nelson recorded the CD – "Kingdoms Of My Heart" and collaborated with Shawn McLemore and the late Rev. Timothy Wright. She has been featured on several gospel recording projects throughout the country such as the International Church of God In Christ's recordings and with the preaching extradonaire – Bishop T.D. Jakes of the Potter's House Church's – Woman Thou Art Loosed music recording project. We invite you to experience the message behind the messenger. She says to the world, "Be sure that your life is rooted and grounded in the Word of God-applying the Word of God and learning to hear from God. If you'll be humble, God will take you wherever you're trying to go, not in self, but in Him." Proven to be named among the greatest psalmists' and one of the BEST female organist/keyboardist this side of Heaven! Dr. Nelson has taught music and voice for well over 30 years, inspiring and influencing the young and the old alike. Dr. Nelson still serves the COGIC faithfully and has done so for over 40yrs. Currently, serving as the International Music Coordinator for the Women's Dept. under the leadership of Mother Willie Mae Rivers. "Follow me as I follow Christ" is her heartfelt statement. Yet continuing on in the service of the Lord, ever writing children's songs and etc. May God continue to bless and use Dr. Bettye Ransom Nelson.