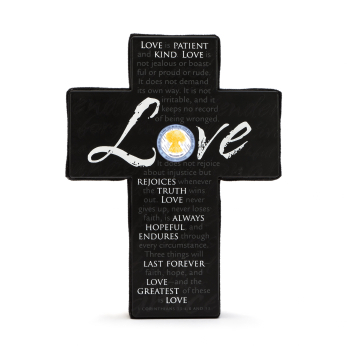 What's Love Got to do with it? Well, in a word… EVERYTHING!
Love is the first fruit listed indicative of its significance. Love, itself, begets other fruit: Love is patient, Love is kind (1 Corinthians 13:4).
Love is central to our faith. In fact, in 1 John 4:8 the Bible tells us that "God is Love" and in the same verse it is asserted that if we do not love, we do not know God. What a strong statement! Love is the first and greatest commandment (Matthew 22:37&38). Jesus cited loving the Lord your God with all of your heart, all of your soul, and all of you mind as the greatest commandment because if we could get this right, then everything else would fall in place. This is true because Jesus also said "if you love me, you will keep my commandments" (John 14:15).
Love is also so important in our Christian walk, because it is the way in which we are empowered to show God to others. 2 Corinthians 3:2 asserts that we are living epistles, known and read of all men – which is to say that we are living books and everyone is reading the story of our lives. What is that story telling others? Since we are Christians, what is that story telling them about Christ?
May every person we encounter be able to see the Love of Christ in a real and tangible way!