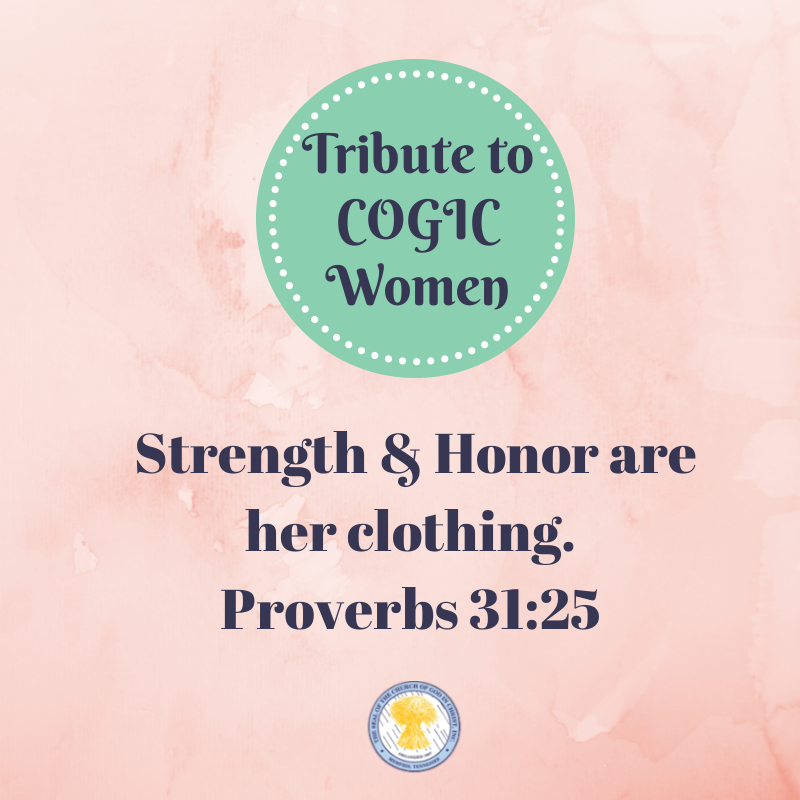 In observance of International Women's Day, we would like to take some time and honor all of the COGIC Women who have made this Great Church what it is today, as well as all of the women who continue the work of the Lord. We thank God for the virtuous, praying women that God has graced this church with, including:
Our Very Own General Supervisor of the Department of Women, Mother Willie Mae Rivers

Our First Lady, Lady Mae Lawrence Blake

Our First General Mother, Mother Lizzie Robinson

Our Second General Mother, Mother Lillian Brooks Coffey

Our Third General Mother, Mother Annie L. Bailey

Our Fourth General Mother, Mother Mattie McGlothen

Our Fifth General Mother, Mother Emma F. Crouch

Dr. Arenia C. Mallory, President – Saints Jr. College
Although we cannot list all of the great women who have impacted the Church of God in Christ, Inc. and have played a significant role in the Kingdom of God, our churches and our individual lives – we want to say "THANK YOU" for giving of yourselves and being an example to follow. We salute each and every Mighty Women of God today!
If these women, or any other women, have made a difference in your life, please feel free to post a tribute below!