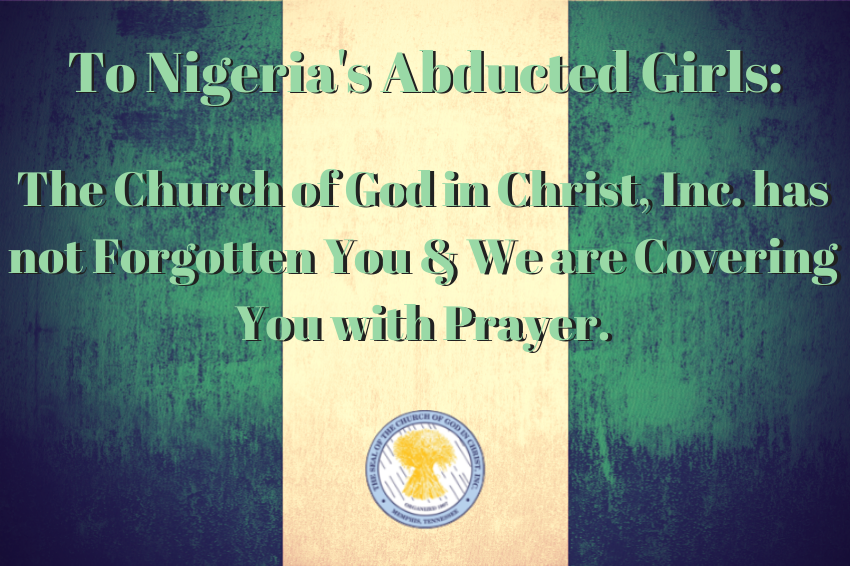 In Nigeria, 276 school girls were kidnapped in Chibok, Borno State last month, when terrorists stormed the all-girls secondary school and dragged them out of bed. The captures claim they will be selling the girls. Reportedly, 53 of these girls have managed to escape.
The international community, including Nigerian President Goodluck Jonathan, U.S. Secretary of State John Kerry and several Christian groups have condemned the abduction and called on everything to be done to rescue the girls.
"Aren't They All Our Children?"
---
This reminds me of an excerpt from Max Lucado's Outlive Your Life:
Some years back a reporter covering the conflict in Sarajevo saw a little girl shot by a sniper. The back of her head had been torn away by the bullet. The reporter threw down his pad and pencil and stopped being a reporter for a few minutes. He rushed to the man who was holding the child and helped them both into his car.
As the reporter stepped on the accelerator, racing to the hospital, the man holding the bleeding child said, "Hurry, my friend. My child is still alive." A moment or two later he pleaded, "Hurry, my friend. My child is still breathing." A moment later, "Hurry, my friend. My child is still warm." Finally, "Hurry. Oh my God, my child is getting cold." When they arrived at the hospital, the little girl had died.
As the two men were in the lavatory, washing the blood off their hands and their clothes, the man turned to the reporter and said, "This is a terrible task for me. I must go tell her father that his child is dead. He will be heartbroken."

The reporter was amazed. He looked at the grieving man and said, "I thought she was your child." The man looked back and said, "No, but aren't they all our children?" Indeed. Those who suffer belong to all of us. And if all of us respond, there is hope.
---
Tragically, suffering does not seem to hit us as hard when it is not "in our backyard". But we are all God's children and there are hundreds of Nigerian Mothers & Fathers, Brothers & Sisters, whose hearts are utterly broken. May God break our hearts for what breaks His heart. We are calling all members of the Church of God in Christ, Inc. and Saints everywhere to pray for the safe return of these girls. Please pray for their mothers and their families during this trying time.
Please share this article, spread the word, and comment with your prayers below. #BringBackOurGirls
Read the full article at the Christian Post.