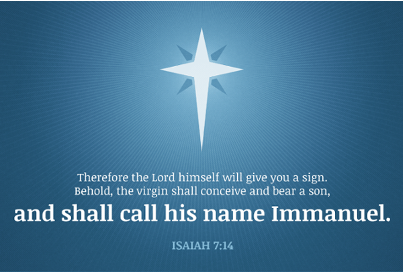 This past year a Royal Christening took place for Prince George, the son of Prince William and Catherine, Duchess of Cambridge. It was astonishing to see the elaborate adornment of Prince George, all of the people of high esteem who were invited to attend, the naming of seven godparents – truly no expense was spared. This was for the Prince of one country. A very different picture is painted for us about the arrival of the King of Kings and the Lord of Lords.
And she brought forth her firstborn son, and wrapped him in swaddling clothes, and laid him in a manger; because there was no room for them in the inn. – Luke 2:7
Can you imagine it? The long-awaited Messiah was about to make His "grand" debut and there was no room for Him. The Saviour the world had been waiting for over four thousand years – and yet there was no room for Him. The prophets had been prophesying of His coming and all of Israel was awaiting His arrival – but there was no room for Him. He should have been given parades and parties and all provisions should have been made for Him – but there were none. Christ could have chosen to be ushered in with leagues of angels or born to a king in a palace – but He did not choose that. He chose to humble Himself and come in the form of a baby who would be laid in a manger, which is a trough for cattle to eat from – because there was no room for Him in the inn.
But what about today? Is there room for Jesus in your Christmas? When you look around and see all of the presents, decorations, and festivities it is so easy to forget to make room for Jesus. We see our children so anxious about opening their presents – are they making room for Jesus? Let us make it a point today – before all of the wrapping paper is torn off, before everyone has eaten and the food is put away – make it a point to make room for Jesus. Whether it is reading the Christmas Story from Luke 2:1-20 or taking some time for everyone to share what Jesus has done for this over the past year, find some way to make room for Jesus this Christmas – it is, after all, His birthday party.
And if you have not made that decision for Jesus to be the Lord of you life – would you make room for Him in the inn of your heart today? He is standing at the door and knocking – this Christmas would you let Him know you have room for Him?