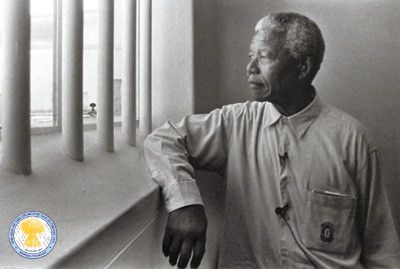 Nelson Mandela (1918-2013) died today at the age of 95. His life was dedicated to the cause of Freedom, Justice, and Equality. Mandela brought apartheid, which is a legal system of segregation based on race, to the international spotlight and eventually brought that system to an end in South Africa. He spent 27 years in prison for encouraging South African blacks to strike and leaving the country illegally. After being released from prison, he became a Civil Rights icon and the president of the country which imprisoned him.
U.S. President Barack Obama said the world had lost "one of the most influential, courageous and profoundly good human beings that any of us will share time with on this earth".
Mandela had been battling health issues in recent months including a recuring lung infection. South Africa's President Zuma announced his death today.
President Zuma reflected that "Our people have lost a father. Although we knew this day was going to come, nothing can diminish our sense of a profound and enduring loss. His tireless struggle for freedom earned him the respect of the world. His humility, passion and humanity, earned him their love."
Please join with the Church of God in Christ (COGIC) as we honor the memory and legacy of Nelson Mandela and pray for his family and the countrymen he leaves behind. May he rest in peace.