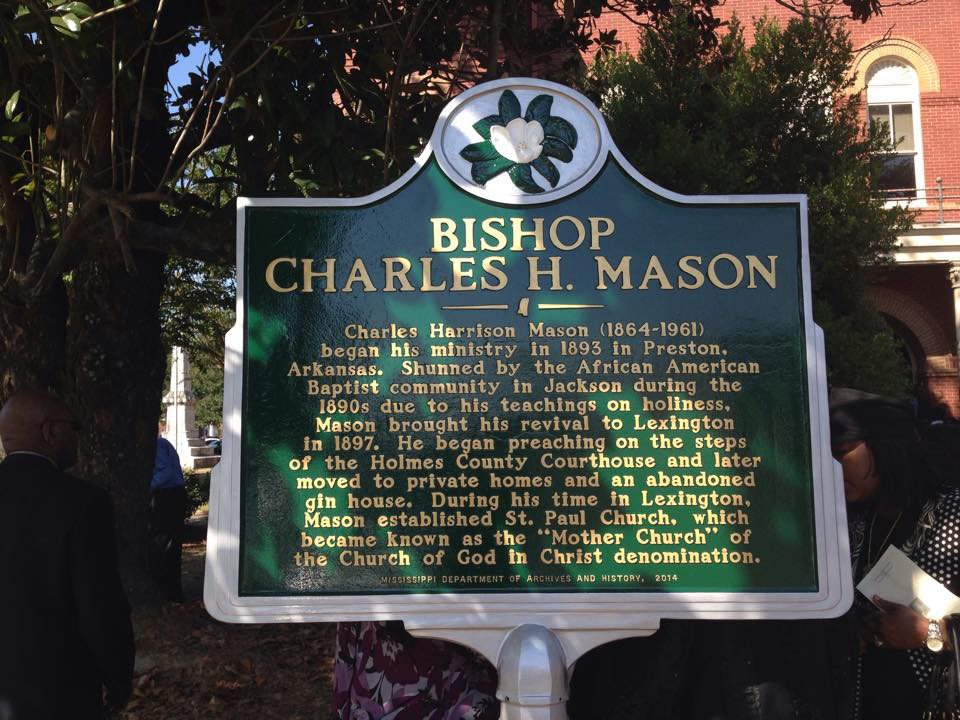 A historical marker has been erected outside the Holmes County Courthouse in Lexington in honor of our Founder Bishop C.H. Mason. The dedication ceremony was held at the south end of the courthouse and was attended by several speakers as well as state and local elected leaders.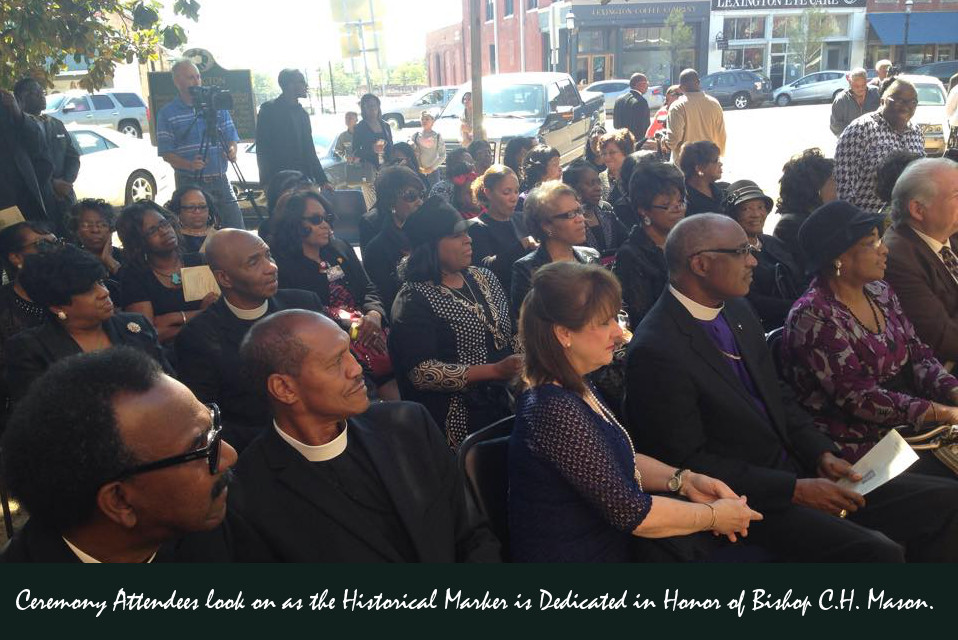 Church of God in Christ, Inc. roots in Lexington run deep. Mason initially started COGIC in Lexington, about 150 miles south of Memphis. He preached from the steps of the courthouse before eventually establishing St. Paul Church of God in Christ, which became known as the denomination's mother church.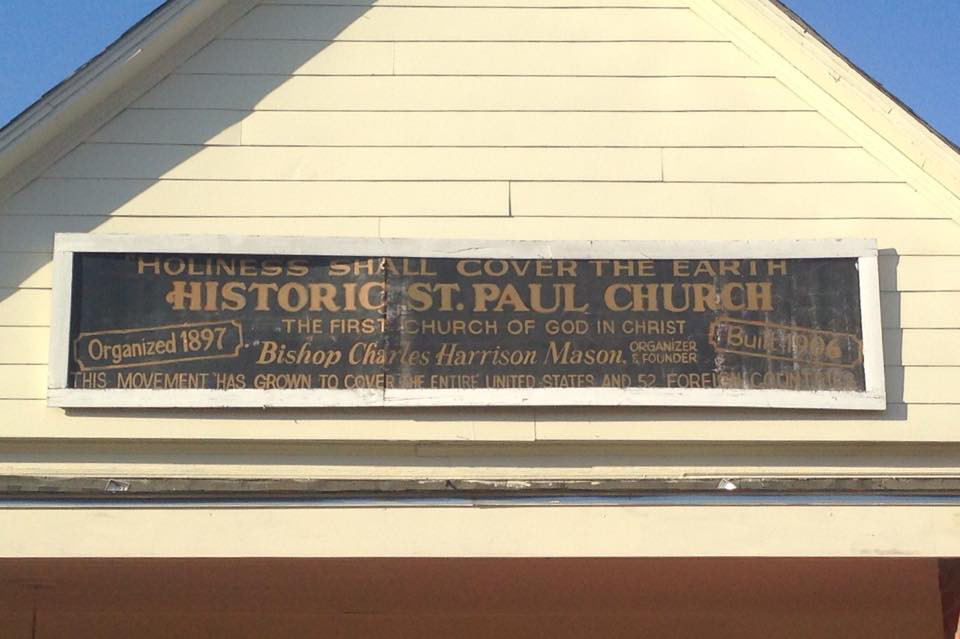 Mary Patterson, the widow of former Presiding Bishop J.O. Patterson, leads the Pentecostal Heritage Connection and was responsible for initiating the effort for the marker. Mary Patterson asserted the following: "If Memphis is the Church of God in Christ's Jerusalem, then Lexington is its Nazareth."