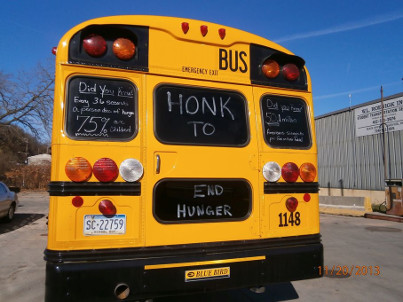 Saints, this is what it's all about!
Acts 2:44-47 says "And all that believed were together, and had all things common; And sold their possessions and goods, and parted them to all men, as every man had need. And they, continuing daily with one accord in the temple, and breaking bread from house to house, did eat their meat with gladness and singleness of heart, Praising God, and having favour with all the people. And the Lord added to the church daily such as should be saved."
As the Body of Christ – dwelling in God's intended unity and singleness of heart – we are able to meet the needs of others within the Body and minister to those outside to bring them in. In right relationship with Christ and with each other, our joys are multiplied and our sorrows are divided.
Read this article from WPXI News:
PITTSBURGH — A local bus driver and member of the Northside Institutional Church of God in Christ in Northside has organized a drive to collect food for area pantries.
Karl Booker said he was inspired to act after a family in need was featured on WPXI-TV earlier this month.
"I know the family you showed on the news personally as the children are students on my school bus. I transport them every day. In response to their personal family need, I, on behalf of Roenigk Transportation and the Northside Institutional Church of God in Christ Outreach Ministry would like to donate food to the family," Booker said.
Booker, his church, W.L. Roenigk Transportation and Pittsburgh Public Schools worked together to collect food to donate to area pantries.
The food is expected to be delivered to the pantries on Friday.
Northside Institutional Church also accepts donations at 302 West North Avenue.
Photo & Story Courtesy of WPXI News: Click here for article.
Thank you, Karl Booker and the Northside Institutional Church of God in Christ (COGIC), for inspiring us to act!