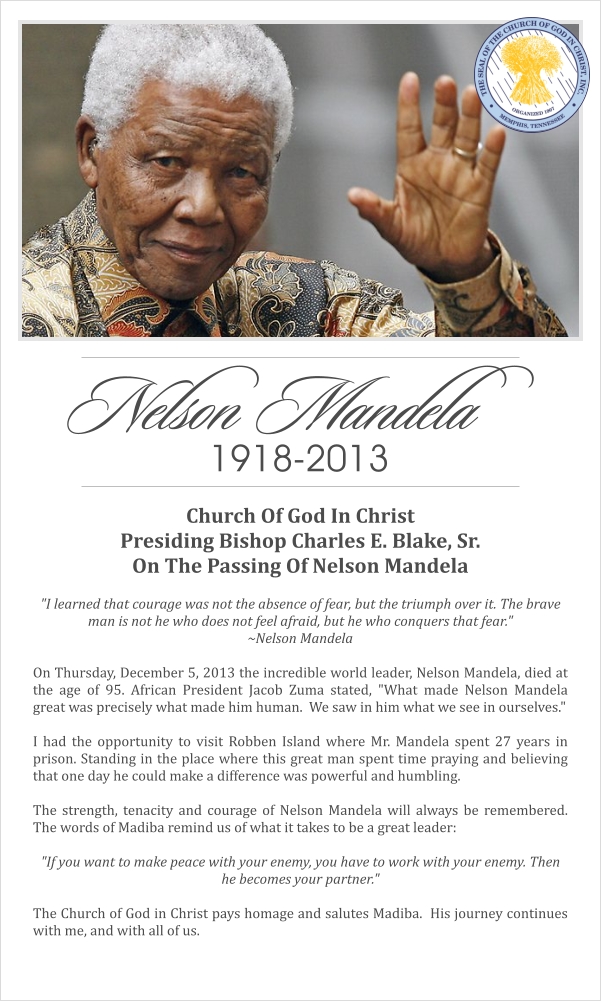 The Church of God in Christ pays homage and salutes Madiba.
Is your pastor remarkable? Has your pastor influenced the community? Has your ministry flourished under your pastor's leadership? Has your pastor made a significant impact on the local, state and/or national levels? If you answered "Yes" to any or all of these questions, The Whole Truth wants to hear from you! The Whole Truth will…
Oh, Give Thanks unto the Lord for He is Good! On this Thanksgiving Day, as the commercial aspects of "Black Friday" are creeping more and more into this holiday – We must remember it is a Holy Day. The word holiday comes from the Old English word hāligdæg (hālig "holy" + dæg "day"). To be…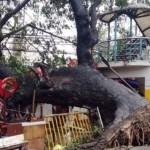 COGIC Charities is providing assistance for disaster victims.
Saints, this is what it's all about! Acts 2:44-47 says "And all that believed were together, and had all things common; And sold their possessions and goods, and parted them to all men, as every man had need. And they, continuing daily with one accord in the temple, and breaking bread from house to house,…
Thank God for the praying Women of God! Women who will yet travail in the Holy Ghost on behalf of God's People. The presence of God was palpable in the America's Center – Halls 4 & 5 after a night completely dedicated to prayer. We all want to THANK Mother Francis Kelley and her team of Prayer…