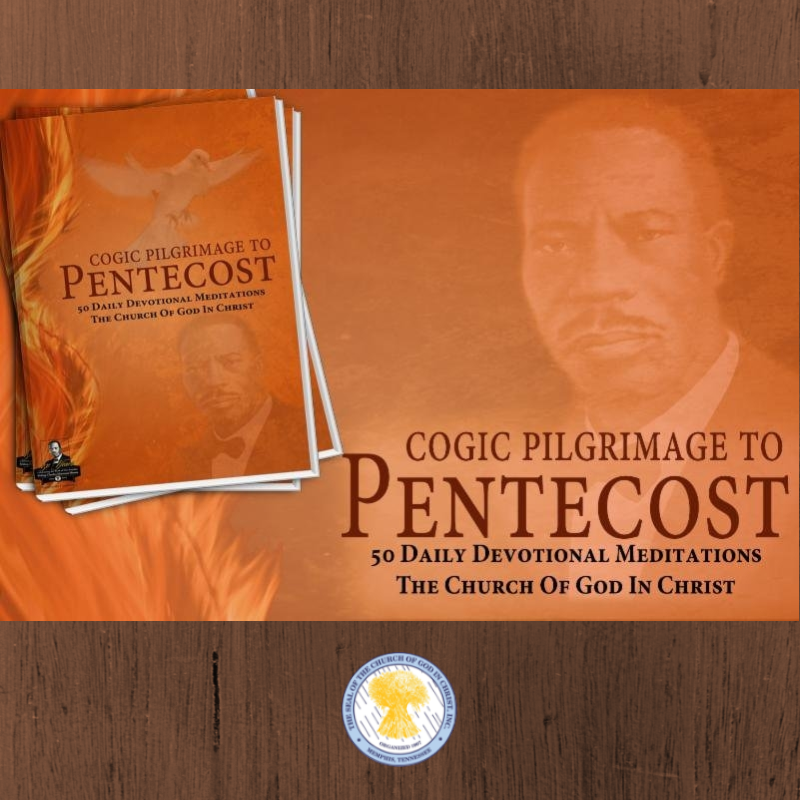 The COGIC Pilgrimage to Pentecost Devotional Prayer Book has been specifically designed to enrich your prayer life by giving you additional help in being able to flow in your prayer time. This devotional book will help jog your memory in asking the things of God that you have placed on the back burner. It will also expand your prayer life by giving you additional options that most Christians are either too afraid of or just do not even think to ask God about.
As we journey towards our Pentecost, we must remember that the disciples were already mirror images of Christ; just lacking the anointing until they were all on one accord.

Click here to order your copy today!