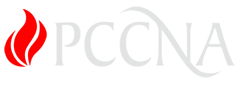 PCCNA 2019 Breakthrough Conference
MARCH 19-21, 2019
Mason Temple | Memphis, TN
Highlights:
25th anniversary of PCCNA and the Memphis Miracle. Experience the grand celebration at Mason Temple on Tuesday evening, March 19th.
Pentecostals celebrating the 500th anniversary of the Protestant Reformation with a tree planting at Mason Temple, March 19th.
Prescreening the 20th Century Fox movie, Breakthrough, to be released in theaters April, 2019. A miracle resurrection story.
Passing a Spirit-Empowered Faith to the Next Generation – launching a visionary three-year initiative with Spirit-filled Next Gen leaders present from multiple PCCNA member denominations and church networks.
COGIC NewsFeed
"The Official Source for COGIC News and Information"
SIGN UP TODAY!