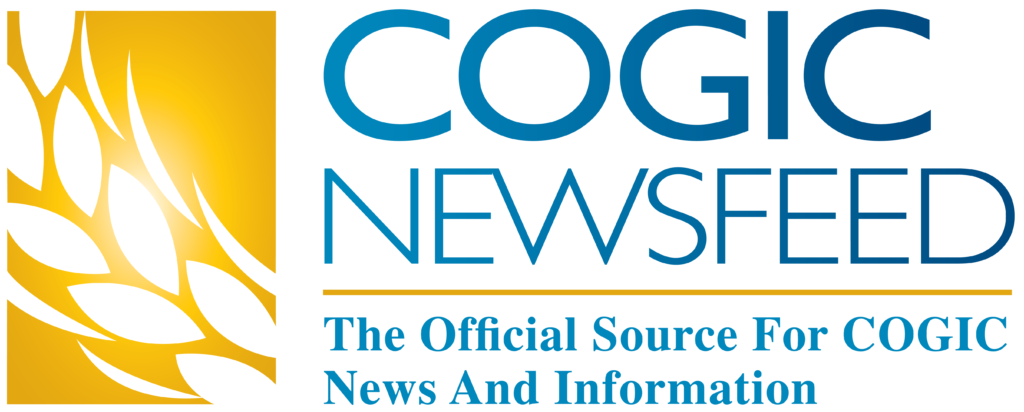 Bishop Elijah H. Hankerson III, President of the International Department of Evangelism, was installed as the President of the St Louis Metropolitan Clergy Coalition, on Sunday, January 28, 2018. The St. Louis Clergy Coalition is the main interfaith group in St. Louis, Missouri. This service was held at Life Center International Church of God In Christ. During the 31-year history of the Coalition, this was the first time that the President and the location of the installation were both part of the Church Of God In Christ. COGIC General Board Member, Bishop Lawrence M. Wooten, and COGIC COO Bishop Edwin C. Bass were two of many well-wishers at the greatly attended service. Bishop Bass was also the speaker at the historical event. Representing the Nation's Capitol was Senator Clair McCaskill.
COGIC NewsFeed
"The Official Source for COGIC News and Information"
SIGN UP TODAY!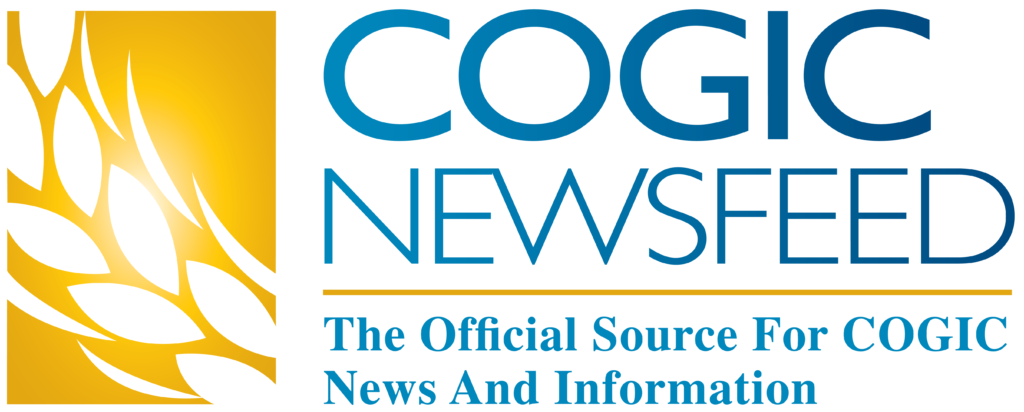 This week Oprah Winfrey was on assignment for 60 minutes in the town of Abbeville, Alabama. She visited the church where Recy Taylor was leaving the night she was brutally raped by six white men. The church is currently named Abbeville Memorial Church of God in Christ (COGIC). She also visited the grave of Recy Taylor who passed away December 28, 2017. Winfrey posted these words about her visit:
"I don't believe in coincidences, but if I did this would be a powerful one. On assignment for 60 minutes I end up in the town of Abbeville where Recy Taylor suffered injustice, endured and recently died. To be able to visit her grave so soon after 'speaking her name 'sharing her story, a woman I never knew. Feels like🙏🏾☁️❤️"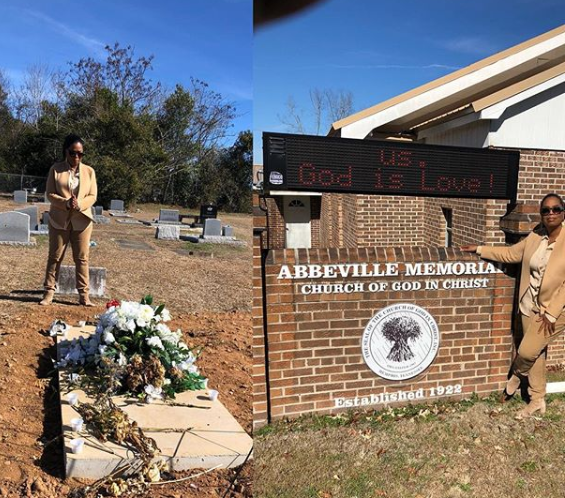 Just this month the actress and media mogul received the 2018 Golden Globe Cecil B. DeMille Award at the Golden Globe Awards. Her acceptance speech was impassioned, earned numerous standing ovations, and she told the story of Taylor, a Black woman who never received justice.
In Winfrey's speech, she mentioned the following to Taylor's rapist:
"Their time is up. And I just hope that Recy Taylor died knowing that her truth, like the truth of so many other women who were tormented in those years and even now tormented, goes marching on."
May we never forget the struggle and may we always honor our history. #IAM2018 #IAMCOGIC #COGIC #TeamCOGIC
COGIC NewsFeed
"The Official Source for COGIC News and Information"
SIGN UP TODAY!
General Secretary, Bishop Joel H. Lyles, Bishop Macklin, Presiding Bishop Blake, Pastor Warnock, General Board Members Bishop Lawrence M. Wooten, Bishop Matthew Williams, Financial Secretary Bishop Frank A. White, Chief of Security Bishop William McMillan and Chief Adjutant Bishop Robert Rudolph.
The 2018 Church of God in Christ (COGIC) National Leadership Forum ended the week at the Ebenezer Baptist Church formerly pastored by Dr. Martin Luther King, Jr. The forum was moderated by Dr. Robert Michael Franklin and Chaplain Audrey Moody. Bishop Jerry L. Macklin Chairman of the 2018 Leadership Conference opened the forum that featured the following presenters:
Rev. Dr. Raphael Warnock
Senior Pastor, Ebenezer Baptist Church
Bishop David Daniels
Dr. Christina Robinson
Bishop Jack Whitehead
Bishop Martin Luther Johnson
Bishop J. Louis Felton
Presiding Bishop Charles E. Blake, Sr.