FOR IMMEDIATE RELEASE Robert E. Coleman, Jr. Church of God in Christ PR (901) 235-2160 [email protected] www.cogic.org St. Louis, MO (November 15, 2016) During the 109th Holy Convocation, in St. Louis, the Church of God in Christ (COGIC) once again chose Bishop Charles E. Blake, Sr. as Presiding Bishop. The General Assembly, the Legislative…
Click here to read the Press Release regarding Mount Olive COGIC.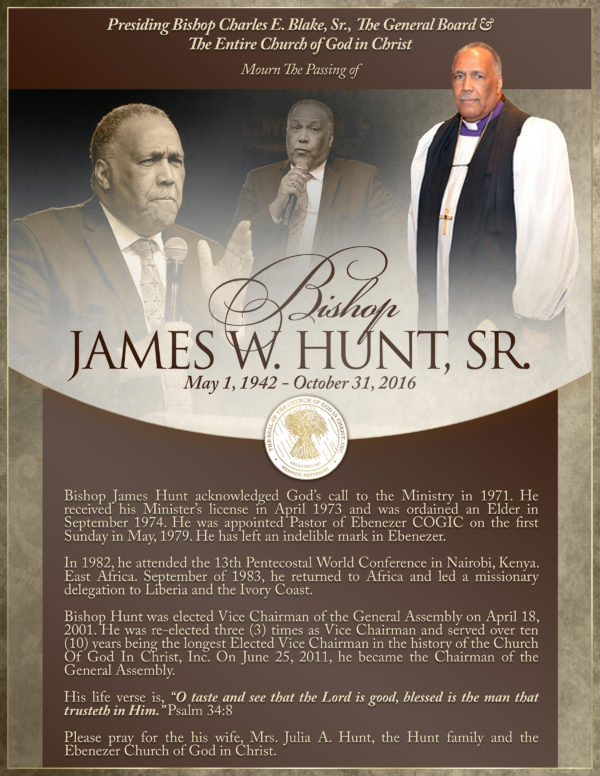 Click Here for service information.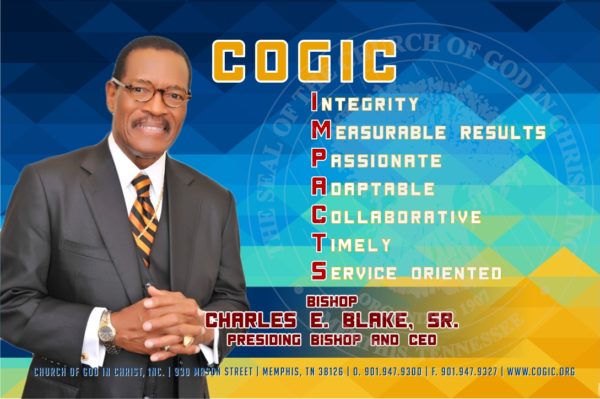 As we continue to advance into this 21st century, we do so with the understanding that change is inevitable.  Change is an essential component when conducting business, and we must learn to embrace it.   Embracing change will require a paradigm shift for us individually as well as collectively. While holding fast to our…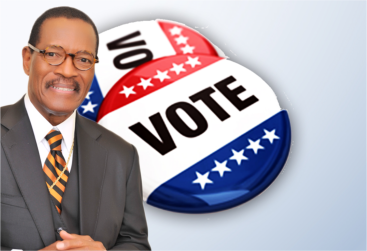 From The Desk of Presiding Bishop Charles E. Blake, Sr. Don't forget to vote on November 8, 2016 or cast your absentee ballot prior to traveling to the 109th International Holy Convocation.   As a church called to witness God's love, the Church Of God In Christ (COGIC) affirms the importance of civic engagement and participation by people…
The 2016 Episcopal Training Academy For New Bishops met this week in Memphis, TN at Mason Temple. (Pictured above) The 2016 Episcopal Training Academy For New Bishops with Presiding Bishop Charles E. Blake, Sr., Dean Bishop P.A. Brooks, Assistant Dean Bishop Ted Thomas and COGIC COO Bishop Edwin C. Bass Pastor Joel Osteen Visits 2016…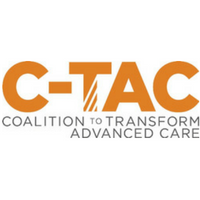 Bishop Jerry W. Macklin spoke at the 2016 CTAC National Summit which is an event for visionaries in advanced illness care who are actively reshaping the way care is provided. Bishop Macklin provided a plenary address to 400+ national clinicians, clergy, consumer advocates and policy makers on: Faith Leadership in Community Supported Care. Bishop Macklin…
On September 24, 2016, Bishop G.E. Patterson will be remembered and honored with a dedicated display at the opening of the Smithsonian African-American Museum. Church of God in Christ Presiding Bishop Charles E. Blake, Sr. says, "The Church of God in Christ (COGIC) is honored that our former Presiding Bishop G.E. Patterson will have items displayed…