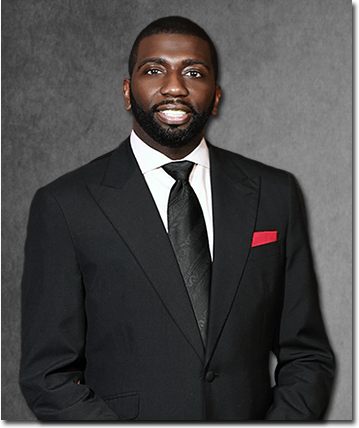 MEMPHIS – On Thursday April 9, 2015 at 7 p.m. Pastor Linwood Dillard will be honored by the The Benjamin L. Hooks Institute for Social Change at the University of Memphis for his significant contributions to communities in the greater Memphis Metropolitan and Mid South areas. This Black Tie Gala will take place at The Columns located at One Commerce Square 125 Monroe Ave Memphis, TN 38103. The Gala will be an exciting and entertaining evening where guests will hear the hopes, joys, challenges and triumphs of African American men, and celebrate those whom we are honoring that evening.
On November 5, 2007, Dr. Benjamin Lawson Hooks was awarded the Presidential Medal of Freedom – the nation's highest civil award. "The nation best remembers Benjamin Hooks as the leader of the NAACP," said President George Bush. "For 15 years, Dr. Hooks was a calm yet forceful voice for fairness, opportunity, and personal responsibility. He never tired or faltered in demanding that our nation live up to its founding ideals of liberty and equality. His testimony had special power – for the words that he spoke and for the EXAMPLE that he set as a man of decency and rectitude."
Pastor Linwood Dillard's reach is further than Memphis, TN and the Mid South. Pastor Dillard serves as the Chairman of the Auxiliary In Ministry Convention (AIM) of the Churches of God in Christ, Inc. AIM is the 2nd largest COGIC gathering, and consistently draws over 30,000 delegates to it's convention. Dillard also serves as the Senior Pastor of the Citadel of Deliverance Church of Memphis, TN.