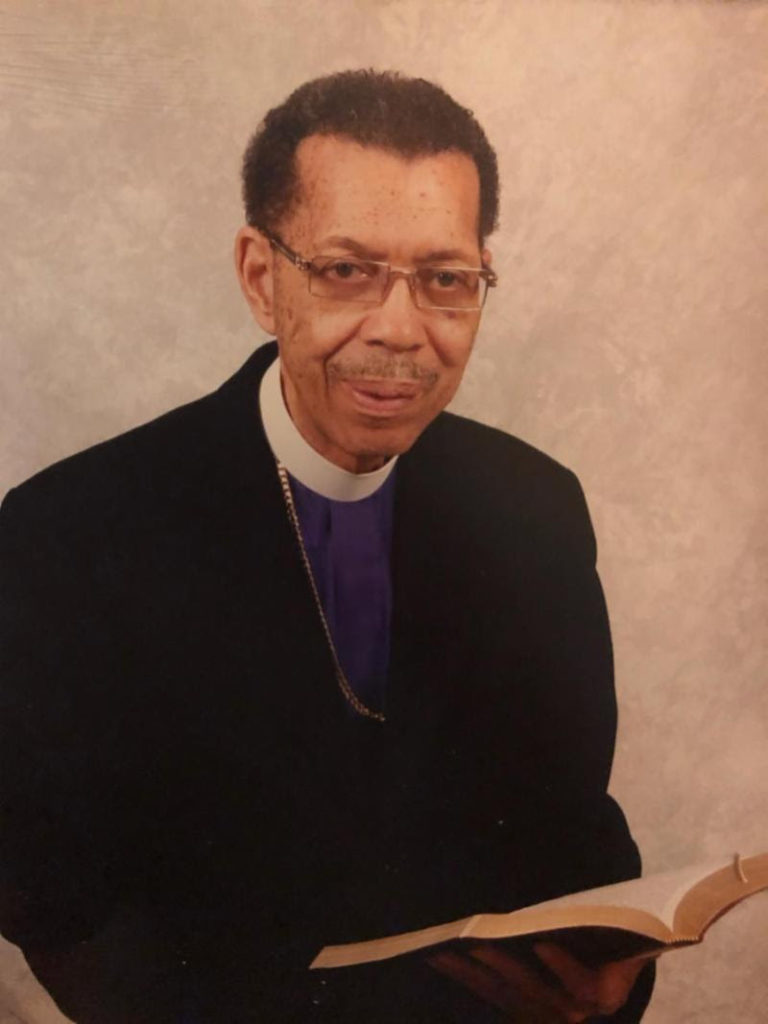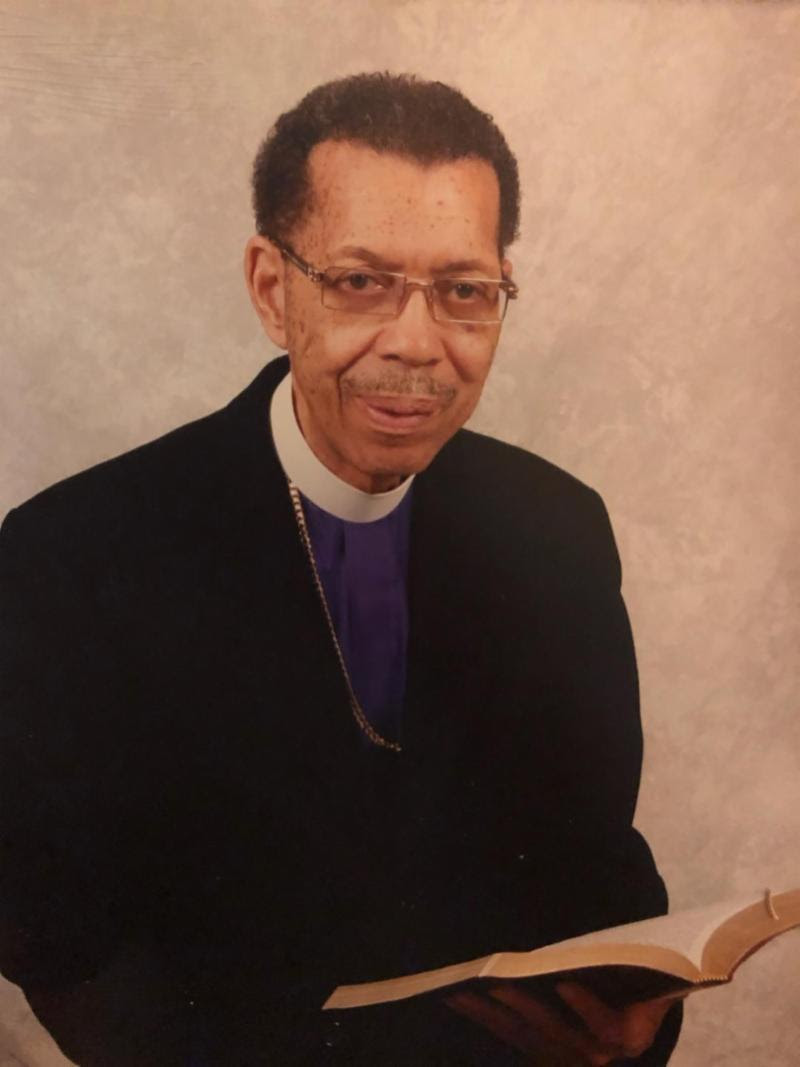 Southwest Agape Jurisdiction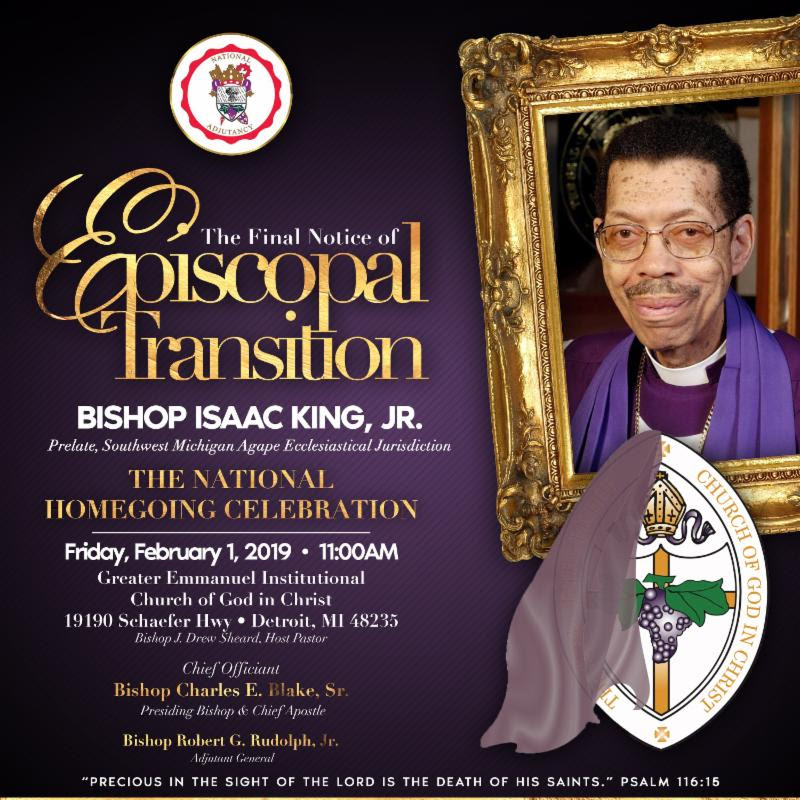 Prelate, Southwest Michigan Agape Ecclesiastical Jurisdiction

January 13, 2019
Dear Saints:
This correspondence comes to you at the request of the Adjutant General, Bishop Robert G. Rudolph, Jr., as per Presiding Bishop Charles E. Blake, Sr.
It is with great regret that I inform you of the passing of Bishop Isaac King, Jr., Prelate of the Southwest Michigan Agape Ecclesiastical Jurisdiction.  The King family and the Jurisdiction are in need of our fervent prayers.
The services for Bishop King will be as follows:
Jurisdictional Memorial Service
Thursday, January 31, 2019 at 6:00 PM
(Public Viewing 3:00 PM – 6:00 PM)
Pentecostal Temple Church Of God In Christ
30043 Parkwood St.
Inkster, Michigan 48141
Words of Comfort given by Bishop J. Louis Felton
National Homegoing Service
Friday, February 1, 2019 at 11:00 AM
(Public Viewing 9:00 AM – 10:45 AM)
Burning Bush Institutional Ministries Church Of God In Christ
30355 Annapolis Avenue
Westland, Michigan 48186
Bishop Don Shelby, Jr., Host Pastor
Officiant: Bishop Charles E. Blake, Sr., Presiding Bishop
All Acts of Kindness can be sent to:
Pentecostal Temple Church Of God In Christ
c/o District Missionary Karen Corner ([email protected])
30043 Parkwood St., Inkster, MI 48141
The Adjutant General is requesting that all Bishops please wear your "Class A" attire on the morning of the National Homegoing service. All Adjutant Brothers please wear your "Class A" vestments and Adjutant Sisters please wear your White Habits. All other women are asked to wear White.  All other male clergy are asked to wear your "Class B" Attire. (This includes: Administrative Assistants, Superintendents, Pastors, Elders and Ministers.).
If you need further assistance, you can email me at [email protected] or call 904.217.9603.
In His Service,
Overseer Earl R. Matthews
Scribe of the National Adjutancy