June 11, 2108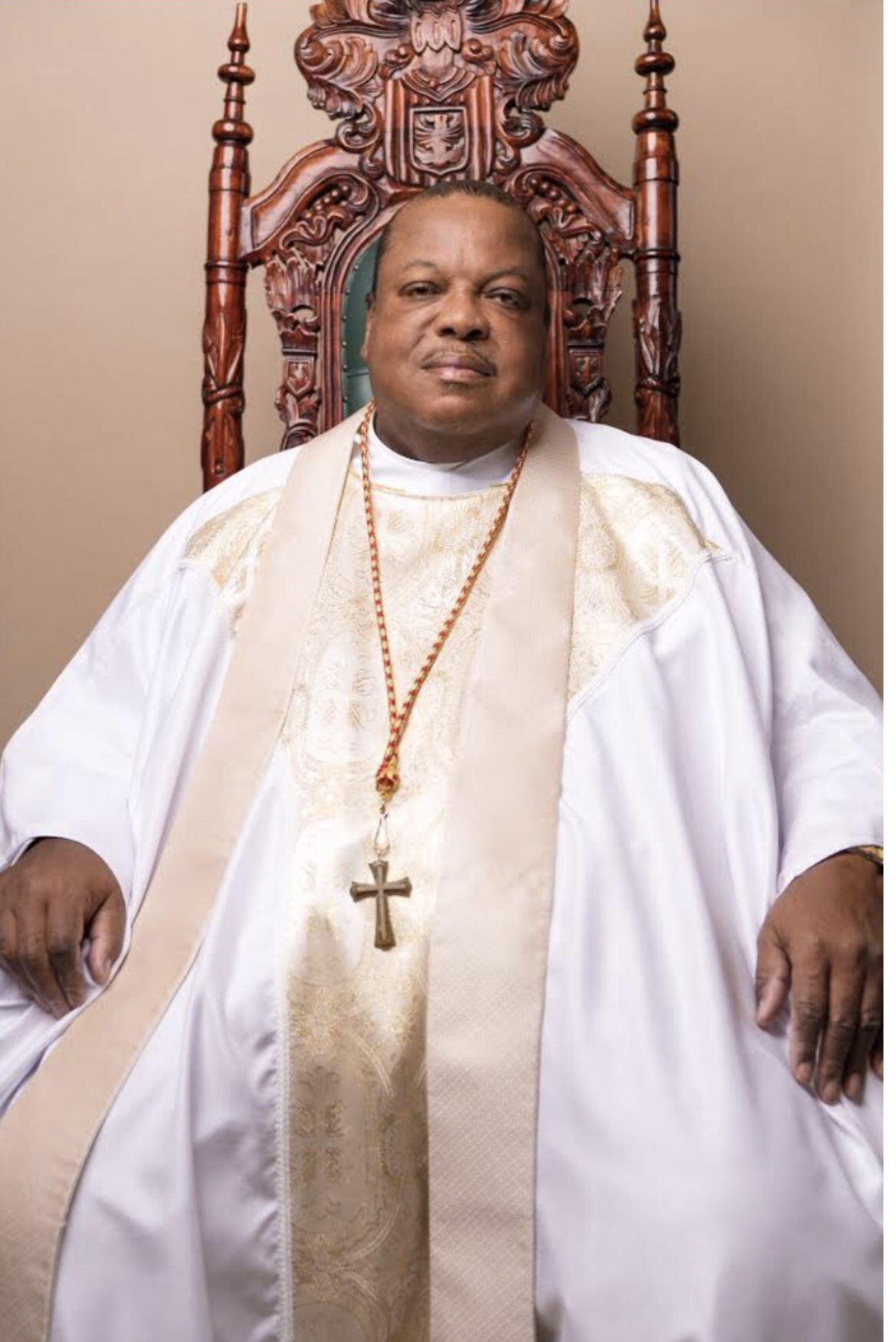 Dear Saints,
It is with profound sadness of heart and humbleness of spirit that the Adjutant General, Bishop Robert G. Rudolph, Jr., announces the glorious promotion of Overseer YD Thoroughgood, the Senior Pastor of the New Jerusalem Church Of God In Christ, the Founder of the Advent Church Of God In Christ, the Superintendent of the Virginia Beach District, Virginia Second Jurisdiction and the Administrative Assistant, Virginia Second Ecclesiastical Jurisdiction under the leadership of Bishop Wilbert L. Daniels, Sr., Jurisdictional Prelate, who was promoted to glory on this Lord's day of June 9, 2018.
Official details concerning the services of remembrance are below.  We solicit your support and prayers for the Thoroughgood family during this transitory season of their lives.
The Adjutant General is requesting that all Adjutant Brothers to please wear your "Class A" vestments and Adjutant Sisters please wear your White Habits. (All other women are asked to wear White.) . For information concerning hotel accommodations, please 1-800-874-0264 and mention "Church of God" for your special rate or CLICK HERE.
If I can be of further assistance, you can email me at [email protected] or call (904) 217-9603.  May God continue to strengthen and keep you.
In His Service
Overseer Earl R. Matthews
Scribe of the National Adjutancy
Church Of God In Christ, Inc.
---
Services are as follows:
Quieting Moments
Tuesday, June 19, 2018 ~ 10:30 AM to 12 Noon
Homegoing Celebration
Tuesday, June 19, 2018 ~12 Noon
New Jerusalem Church Of God In Christ
118 Bishop Thoroughgood Avenue, Virginia Beach, Virginia 23451
Bishop Wilbert L. Daniels, Sr. – Host Bishop
Electronic Expressions Can Be Sent To: [email protected]