On Friday, December 25. 2015, Elder Geoffrey Maurice Lester, Sr. quietly departed this life. He was born in Fort George G. Meade, Maryland on August 2, 1956 and is the son the late Robert Maryland Lester, Sr. and Ethel Grace Stevenson-Lester.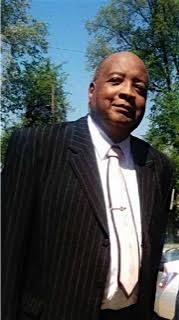 Elder Lester was the father of two sons Geoffrey M. Lester, Jr. and Elder Jamaal A. Lester. He was a class of 74 graduate from Clairton High School. That same year Elder Lester asked the Lord into his heart. After graduation he attended the Job Corp to be an electrician. He was the founder of General Maintenance Leasing, LLC.
Elder Lester was a faithful member of Trinity Church Of God In Christ for 39 years. He was also the head of the Deacon board at Trinity as well as the Leader and Teacher of the Adult Sunday School Class. Elder Lester served as the 2nd Assistant Pastor to Bishop James M. Foster of Trinity Church Of God In Christ. He served in the District as Chairperson to the District Superintendent, Elder Kenneth Irvin. Elder Lester served in the state and National Church as well. He was the Chief Adjutant to Bishop James M. Foster, Presiding Prelate of the First Ecclesiastical Jurisdiction of Western Pennsylvania.
Elder Lester was a true servant of the Lord. Whatever he was asked to do and he did it without complaint.